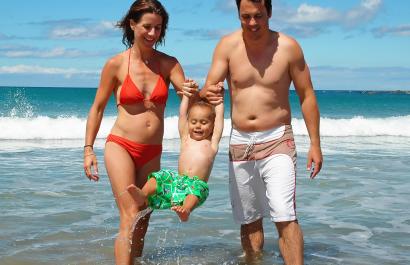 Summer promotions for Residence in Rimini
Apartments in PROMO for the summer in Residence with Formula "All in one"
FIND OUT HOW TO MAKE YOUR FRIENDS ENVY YOU, STAYING IN YOUR "HOUSE BY THE SEA", EVEN IF YOU HAVE NOT MADE ANY MORTGAGE
 
That's right: soon you will be able to have a house by the sea. Indeed more. A house complete with PARKING and DIRECT ACCESS to your place in the sun. That is, one of our beachfront apartments in Rimini for the summer!
 
You will not even have to do the cleaning, or carry too heavy luggage with you, because thanks to these offers for residence in front of the beach for the summer on the Romagna Riviera, EVERYTHING IS READY TO WAIT FOR YOU.
 


How do you have to do it? It's very simple: just book one of our accommodations with this convenient "Early Booking" offer in FORMULA "ALL IN ONE", which will make you pass any doubts about where to sleep in Romagna in a beachfront apartment:
  

 
"Early Booking" promotions
in FORMULA ALL IN ONE
Rates
stay in Panoramic two-room apartment facing the sea, 2/3/4 people
from 18/19 to 25/26 June
special "All in One" formula
7 nights at 999 € per two-room apartment
free parking, beach service and final cleaning!
from 30 July to 6 August
special "All in One" formula
7 nights at 1.189 € per two-room apartment
free parking, beach service and final cleaning!
 
The above rates are valid only in the indicated periods and for the first 5 confirmed apartments.
 
 

 
For a carefree holiday, our package includes:

- a nice gift upon arrival: the Piccadilly bag or beach towel
- a memory gift at checkout
- beach service with 1 umbrella and 2 sun loungers from the 3rd back row
- parking space in our private parking
- towel change every 2 days
- final cleaning (usually costs € 50)
- Internet Wi-Fi with 100 mega fiber
- Independent air conditioning
- Bed linen and towels supplied upon arrival
- 24h Concierge Service
- Check-in from 15.00
- Lift, accessibility for disabled people
- Fax, photocopy and printing service
- Balconies equipped with table and chairs


 

Book now!
 
 
 
A MORE CAREFUL HOLIDAY THAN EVER!
Book with confidence and security with these benefits:
 
 
Facilitated cancellation policies
short stays: no penalty for cancellations up to 7 days before
weekly stays: no penalty for cancellation up to 15 days before
 
Safety
Daily sanitation of apartments and common areas, protective equipment (gels and gloves) at your disposal
 
Breakfast with Sbionta
Enjoy a breakfast with all the trimmings: we have an agreement with Sbionta, a bar 150 meters from us, with the creations of Tino, one of the most famous and historic pastry shops in Rimini!
 
 
 
 
Choose our apartments in Rimini!
When you go on vacation, comfort must be put first, just like we do at the Piccadilly Residence. In fact, among the many good reasons to take advantage of the summer residence offers in Rimini, convenience is only the first on the list:
The most beautiful view of the sea
Discover all the difference between being "near the sea" and "on the sea". Secure the most beautiful point of view for a highly suggestive stay.
In the good living room of the city
We are right on Viale Vespucci, one of the most prestigious streets in the city, in the renowned area of ​​Rimini Marina Centro, where there are shops, supermarkets and many restaurants to discover!